Another Successful Medford Jingle Bell Festival!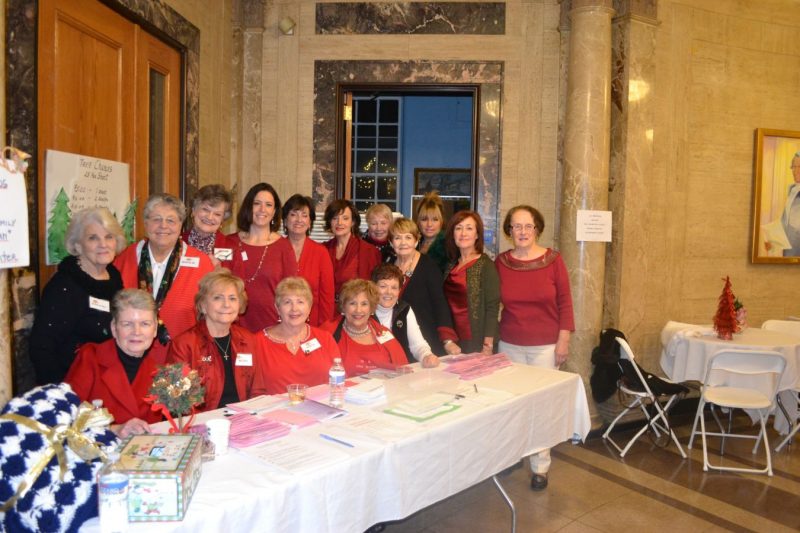 The Community Family's Medford Center is once again the grateful recipient of proceeds from the Jingle Bell Festival, held the first week of December. The 19th Annual Jingle Bell Festival brought together family and friends from Medford and beyond to participate in a house tour of five beautifully decorated homes in Medford, and to purchase raffle tickets for Christmas trees and other holiday decor/gifts. The trees were donated and decorated by local businesses and individuals and on display at Medford City Hall from November 29 to December 3.
The Community Family's Medford Center has been the beneficiary of the festival since its inception, with proceeds totaling nearly $300,000. The Jingle Bell Festival Committee, a group of 30 or so Medford residents and friends and led by TCF Board member Judy Lonergan, volunteers their time and energy planning the event each year. Some of the committee is pictured here. Thank you for your dedication to this event, now an annual Medford tradition, and to The Community Family!