Is your loved one...
Adult day health care is a structured program of health and supportive services designed to meet the individual needs of adults who need medical monitoring, supervision, personal assistance and socialization. Participants attend our centers on a planned basis to receive the care they need. Some attend our programs for years, while others may attend for short-term support while transitioning back to their homes from hospitals or rehabs.
Filling a critical role in healthcare
Adult day health care provides much-needed respite for caregivers who get relief from their caregiving responsibilities knowing that their loved ones are safe and well cared for. Our comprehensive day programs deliver nursing care, activities, nutrition, social services, direct care assistance with activities of daily living, and roundtrip transportation.
Our services are designed for those who want to live independently in the community but have a health condition which needs regular monitoring. This is particularly true at our Everett center and Wakefield centers which care for individuals with a wide range of both physical and mental health diagnoses. For more than 35 years our Medford center has specialized in caring for those with memory loss from mild memory loss to later stages of Alzheimer's.
The Community Family is filling a critical role in healthcare by providing high-quality, yet affordable, long-term care services in a community setting. The cost of our adult day health services is significantly less than the cost for nursing home care, assisted living or in-home care. Even more importantly participants and families give us the highest rankings on satisfaction surveys.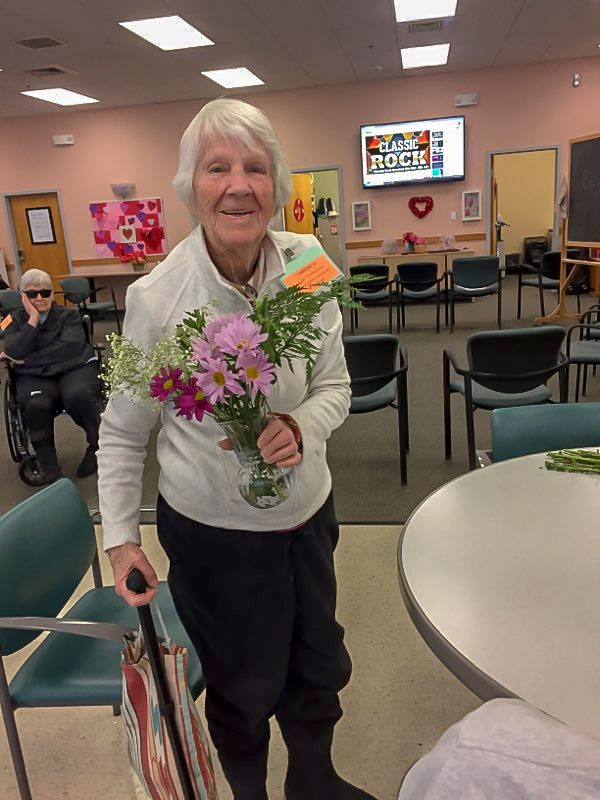 The most cost-efficient way to provide high quality long-term care
TCF is providing important services to some of the most vulnerable adults living in our communities. Without our expert care, many of our participants would be without the medical monitoring and social supports they need. Our services are vital in preventing individuals and families from falling through the cracks of the healthcare system and going without the care they need and deserve.
As the most cost-efficient way to provide high quality long-term care, adult day health is the best investment that society can make to ensure that elders and adults with disabilities will have future access to long-term care services.
Call any of our four adult day health centers to schedule a tour.
OUR TESTIMONIALS
"Community Family made tolerable the unbearable tragedy of Alzheimer's. Your contribution to the community is critical, but your spirits and upbeat attitude are even more amazing. We will never forget you; your example is living proof of a living love."
"To bring Mom in and watch you greet her with such open, loving arms, then graciously lead her into the 'club,' was awe inspiring. You do your jobs with such devotion, love and creativity!"
"The center was nothing less than extraordinary. You are all thoughtful, compassionate people. You treated my husband with dignity and respect and allowed him to maintain a level of normalcy, which would not have been possible without the daily care you provided him. Your compassion extended to me as well, giving me peace of mind for a few hours daily knowing that he was receiving excellent care."
"In life, there are many unpleasant things to endure. Luckily, for the people faced with these problems, there are often family members to help them through. Other times, help comes from another form of "family." The Community Family staff is, without a doubt, there to help and forever remains an extension of our [own] family. As a community, we should appreciate a program that truly is perfectly named, for the staff at The Community Family are extraordinary extensions of so many families."
"You all treated Nana with such love and care, I never had to worry when she went to the 'club.' It takes strong, loving, caring and empathetic people to do what you do. Thank you all so much for your support over the years. You made my Nana smile, which means more to me than you know."
"My family and I cannot thank you enough for the time, patience and understanding you've shown to our family and our mother. All of you have helped to preserve our mother's pride and dignity while she dealt with such a devastating disease."